Date: April 19, 2017
Time: 10:00 am - 12:00 pm
Location: CHURCHILL LIVING SHOWROOM, Medford MA


Real Estate Staging Association
Advancing Professionalism and Excellence in Real Estate Staging
Do You Look as Good as the Houses You Stage?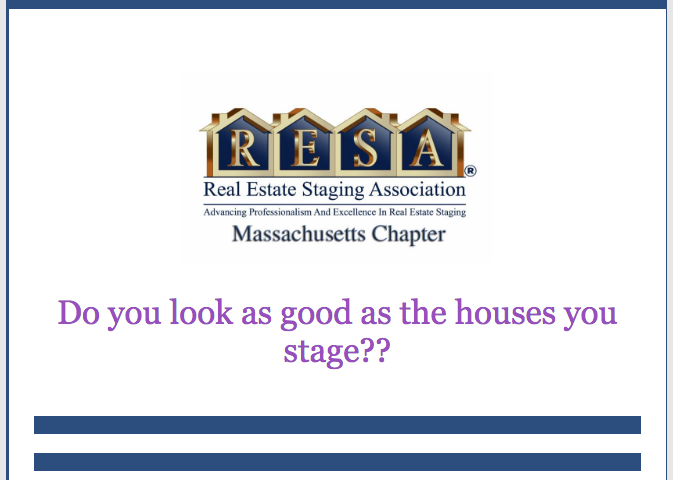 As Home Stagers we know the importance of getting a home looking it's very best ~ buuuut……what do YOU look like when you make presentations to your clients?
Is your wardrobe as exciting as a gutter in need of cleaning? Are you tired of putting together the same old looks?  Do you think you look great when you walk out the door only to be confronted by "THAT" girl…you know the one…always looking pulled together, professional, and EFFORTLESS!  Ugh, yeah, we've all been there….you need to make RESAMass' APRIL meeting a priority!!!
Come, bring a friend and meet our guest, DOREEN DOVE, award winning expert in the field of Image Consulting.  Learn how to use style to your advantage and take strategic control of your image to fully engage in the POSSIBILITY OF YOUR FUTURE!!
WEDNESDAY, APRIL 19, 2017
10-12pm
COVER CHARGE: $10/RESAMass Members, $15/non members
WHERE:
CHURCHILL LIVING SHOWROOM
970 FELLSWAY
MEDFORD, MA 02155
As a courtesy to our host, please RSVP 
KRYSTAL PERRY:
or
BARBARA NAZZARO: