Using style as a tool to help you take strategic control of your image…
As you head to your closet to choose today's outfit, that familiar sinking feeling begins to settle in the pit of your stomach. By the time the door swings open you are in full-blown panic mode. The truth hurts – you have a closet jammed full of clothes but nothing to wear! You do not have to tackle this alone; I am here to help! As a leading image consultant, personal stylist and dynamic speaker in the industry, my goal is to help you revive your wardrobe, discover your style, and gain self confidence. With many years of experience in the fashion industry, I can tackle your style challenges with skill, clarity and a sharp eye for editing — saving you time, money, and wardrobe anxiety.
Revive your wardrobe. Edit, edit, edit – more is NOT always better. We all have a tendency to accumulate clothing but only wear about 15% of the clothes in our closets. Let me help you edit your wardrobe by eliminating items that don't enhance your looks or self-esteem.
Discover your style. The first step towards transformation is to stop thinking something is wrong with your body and start recognizing something is wrong with your clothes. I will teach you how to choose clothing that properly fits your shape and highlights your assets.
Be the best you. Let me help you find your authentic style. I will empower you to use style as a tool to take strategic control of your image.
Let's get started! Remember ~ Confidence Is Always In Style

Upcoming Events:No Events Currently Scheduled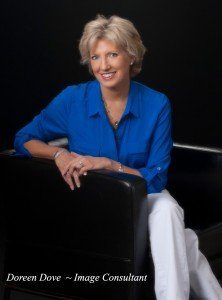 "Life is challenging,
but we have to get dressed"