Date: April 1, 2017
Time: 12:00 pm - 1:00 pm
Location: Lord & Taylor, Burlington MA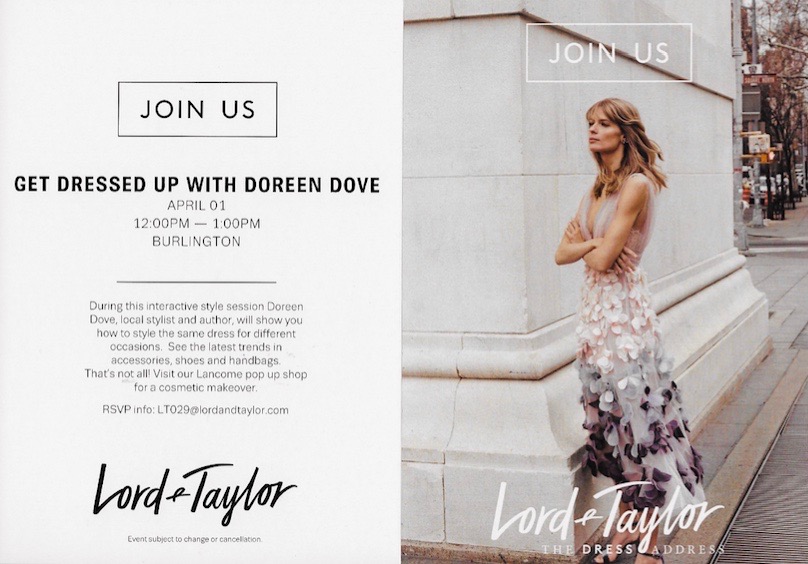 Join me on April 1st at Lord & Taylor Burlington, MA. Lord & Taylor has always been about the dress and nationwide Lord & Taylor is dedicated to assembling the best collection of dresses in all categories: day to night, formal, cocktail party, office, wedding guests and more. I am the featured stylist for this event at Lord & Taylor Burlington with festivities including fashion presentations and in-store specials. During this interactive style session I will show you how to style the same dress for different occasions. See the latest trends in accessories, shoes and handbags. That's not all! Visit the Lancome pop up shop for a cosmetic makeover!
Tweet me to let me know you are joining us @DoreenDove.
Let's dress up and force the Spring colors into New England!