Date: April 27, 2017
Time: 5:00 pm - 7:30 pm



Does your style reflect your personal brand? Do you feel like you know how to dress for any professional event? Have you grown tired of your work attire and are looking for some inspiration? This private Deloitte event is tailored to professionals at all levels seeking to understand and strengthen their personal style statement at work.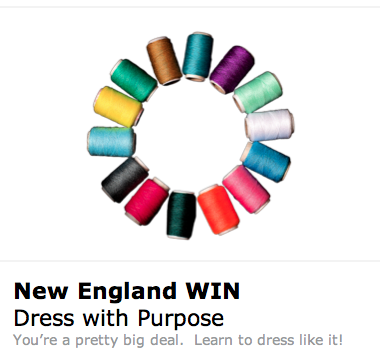 Deloitte presents Dressing with Purpose on Thursday, April 27th, a workshop focused on developing skills that will help you dress for any professional occasion. Whether you are just seeking to update your wardrobe or you are still defining your professional style, Doreen Dove can help you unlock the secrets to great personal styling.
Key Takeaways:
Being comfortable and confident in any professional setting
Developing a fresh perspective for dressing for the workplace
Learning how to unlock the potential of your current wardrobe with a few key updates
About Doreen
Doreen Dove is an award-winning expert in the field of Image Consulting who coaches women to use style as a tool to take strategic control of their image and fully engage in the possibilities of their future. How you present yourself to clients makes a powerful statement about who you are and what you have to offer. In this session, Doreen will reveal valuable information about what your public image communicates about you, and actionable tips to up-level your style and confidence to open more doors and career opportunities.