Powerful First Impressions Hosted by the Harvard Club
By
Doreen Dove
|
Published:
November 9, 2017
Date: November 9, 2017
Time: 6:30 pm - 8:00 pm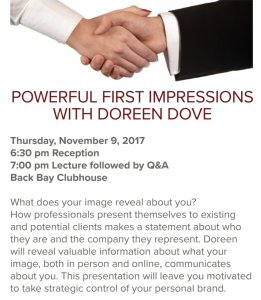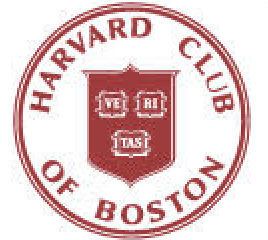 This is a members only event – REGISTER HERE
Browse the
Event
archive.
Event Tags: #BostonImageConsultant, #personalstylistinboston, Confidence Is Always In Style, Doreen Dove, dress with confidence, Harvard Club, Image Consultant, keynote speaker, powerful first impressions, professional speaker.
Event Category: Event.
Bookmark the
permalink
. Trackbacks are closed, but you can
post a comment
.