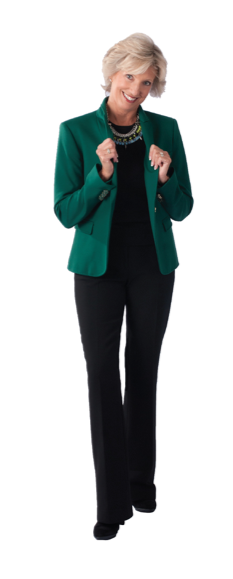 Casual Friday – Two words that are often a source of angst for employers and total confusion for employees.
What started as a way for creating a more relaxed office environment has morphed into uncharted waters with no one guiding the ship. Some companies have instituted an addendum to their current dress code and some companies have simply termed it as, "It is at the discretion of managers to determine if an employee's attire is inappropriate," which basically passes the buck!
Just how did the mayhem begin?
Here's the scoop – direct from Wikipedia.
Casual Friday (also known as dress-down Friday or casual day) is a Western trend, which has spread to other parts of the world, in which some business offices relax their dress code on Fridays. Some businesses that usually require employees to wear suits, dress shirts, neckties, and dress shoes allow more casual attire on Fridays. Casual Friday had its origin from Hawaii's custom of Aloha Friday which slowly spread east to California, continuing around the globe until the 1990s, when it became known as Casual Friday.
Seriously, this now explains how Tommy Bahama made it into the corner office!
Without Casual Friday being written into the dress code, this nonchalant manner has created a follow-the-leader type of mentality among many; thinking what is good for one is good for all. Unfortunately, that seldom equates to 'dressing upward' with the result being far from what the original message was intended to be.
What then is appropriate for Casual Friday? The answer of course varies depending on your employment. The general rule of thumb is to first consider what your Monday through Thursday dress code is and dress only one level down from that on Friday. Don't make the quantum leap from formal attire to Kenny Chesney garb.
Corporate dress codes are established to set a standard for professionalism and are usually broken down into three categories.

Formal Dress – Formal dress is required of employees who are in a leadership role or are regularly visiting clients, or prospective clients, representing the company in the community and/or attending networking events. For these people, a step down on Friday would be to Smart Casual, which is a more relaxed version of their formal attire, possibly stepping away from suits and dressing in sophisticated separates.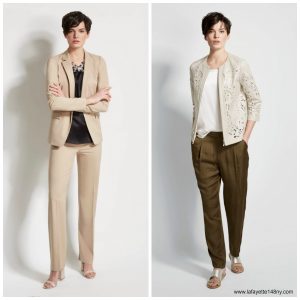 Business Casual – Business casual allows employees to work comfortably in the workplace while still projecting a professional image. For these individuals, a step down on Friday may include denim and changing from jackets to sweaters.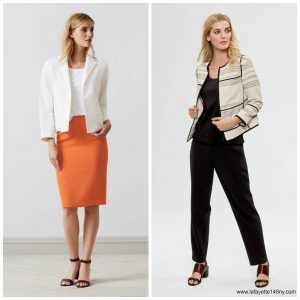 Casual –  Casual environments such as creative spaces, start-ups, service industries and the like, will hopefully not dress down any further on Casual Friday!
The key to remember is that when you are at the office, you represent yourself as well as the company you work for. First and foremost, remember that you are dressing for the role that you currently have, if you are not the plumber, then don't dress like the plumber (no disrespect to plumbers fyi).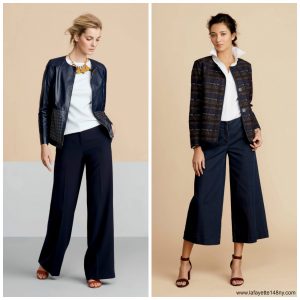 As a result of speaking to corporate groups across the country, I have read over thirty dress codes in the last eighteen months. They vary in length, specificity, flavor, rules and of course they also differ by geographic locations. They cover everything from head to toe including types of clothing, accessories, shoes, hairstyles and even body ink and piercings!
But they all have key messages in common, here are the top three.
You must always represent both yourself AND your company in a polished and professional manner.
Your image should project confidence and competence.
Dress for the job you want, not the job you have.
In working with clients to up-level their casual inventory, I often hear excuses why they do not take the time and effort to build a casual wardrobe. Here are the top three.
I prefer to only think about my dress code 4 days a week
I don't have the budget to build a subset wardrobe
I don't want to dress better than the rest of the office
What?? Did you just say that? One of my favorite mantra's that I share with my clients is. "Don't be afraid to be the best dressed women in the room – any room!" It is far better to be noticed for being put together than being noticed for a sloppy appearance.
Your image is your friend and your future. You never know when you might meet your next employer, your next client or your next business partner. You could be standing on the sideline at the soccer field, in line at Whole Foods, sitting next to them on the train or simply in your office when the CEO makes an unannounced site visit. First impressions matter and there is no play book that lets you know when that is going to happen.
If you must ask yourself whether something is appropriate to wear to work it's most likely inappropriate for the workplace. Common sense is the best guide, but if you want to tackle this once and done you should attend the Casual Friday Workshop on March 21st. Details below. www.DoreenDove.com/casual-friday-registration
If you want me to host a Casual Friday Workshop at your business or office, contact me to discuss the options. Doreen@DoreenDove.com