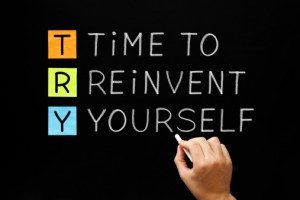 You heard me correctly, outsource what you are not good at!
For you to continue reading this post we need to get your mindset correct, so you can realize how much you are already outsourcing.
Let's take an outsourcing challenge and see if you can check off at least 5 things on this list that you already engage in. Some will be obvious unless of course you are a magical mechanic, an amazing landscaper, a master chef or even an accountant by trade.
Do you use any grocery store or plated meals delivery services?
Have you ever bought baked goods and repackaged them for a potluck and called them your own? That's outsourcing Mildred!
Do you have a trash pickup service or do you delight in driving to the transfer station and sorting your own junk?
Do you have a weekly landscaping service or do you proudly don your Daisy Dukes on your ride on John Deere (or Dear John)?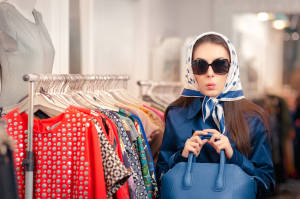 Do you have your own car mechanic or do you dream about scrubbing your own oil pan?
Do you have a cobbler to repair your shoes or do you only buy disposable DSW's?
Do you have a tailor to fine-tune your clothing or have you been known to use double-sided tape?
Do you use a dry cleaner out of necessity or is that the only place that you can get those long plastic bags that hang in your closet for years – empty!
Do you have a hairdresser that cuts and colors or is your son Edward-Scissor-Hands and the CVS color aisle is your favorite shopping spot?
Do you paint your own fingernails, maybe, paint your own toes, (reach your own toes) probably not?
Do you take care of your own taxes, estate planning, wills and trusts or outsource that to your beneficiaries – you might want to rethink that!
This one is hopefully a no-brainer – do you have a dentist who takes care of your teeth?
And let's leave the gynecologist question unanswered.
I am quite sure there are many checkmarks next to these questions right now so the bottom line is you're the Queen of Outsourcing. Why then have you never outsourced your style?
Here are some of the most common reasons that I hear why a woman hasn't scheduled a style intervention.
"My mother always bought my clothing because she loved to shop." Postscript, Mom has been gone for decades and that clothing is still hanging in your closet more as an emotional attachment than anything style related.
"My sister always looks good and occasionally, she sends me some clothing, that now that I think about it, didn't look so good on her but she thought it would look good on me." Postscript – it's still has the tags on it because it is  a size I will never fit in."
"My husband likes to shop with me because he enjoys the in-and-out dressing room show." Listen to me – he needs counseling.
"My girlfriend sells Cabi." Seriously, would you invest in a car after 3 glasses of wine?
"I get lots of new items as Christmas gifts every year because people don't know what else to buy me." Hey girlfriend, get a grip, assorted gifts from relatives does not a fashionista make.
"I hate to shop so I just wear what I have." OMG
Let's face it ladies – we are busy. We are multi-tasking 24/7 and even have 'create a work/life balance' written on our to-do list.


Let me make this easy for you. Figuring out your style, your closet and your wardrobe is a once and done line item on your life list, to-do list or your bucket list. All you have to do is decide who to outsource it to.
You will be among the growing number of women who are currently outsourcing their style, updating their image and their wardrobe.
Finding your authentic style is a very personal journey and you shouldn't be limited to your local resources. That goes for both stylists and stores! There are many stylists out there, so shop wisely.
You need to make sure you are a fit for each other. What does that mean? It's simple – use your gut, your intuition, and your Google search bar to find your perfect match. Make sure they resonate with you as a BA50, relate to you, offer a free consult, have a robust LinkedIn profile, provide more services than just shopping, don't make a commission from the stores they shop at for you, and have a website full of testimonials from women like you, not 18 year olds!
Here's my approach to vetting your personal stylist times 10!
Take it slow and detailed:
Visit their website to get the flavor of the stylist.
Check their list of services, you want them qualified in every step of your transformation, even Virtual Styling in case you are in a different part of the country.
Sign up for their weekly style tips to see if they stay current and consistent.
See who they align themselves with that you also know, like and trust – BA50.
Visit their LinkedIn page to check experience and testimonials.
Read their client testimonials in regards to their services.
See if they have published a book giving them national credibility.
Check their other social sites to see if their style resonates with you – Twitter, Pinterest, Instagram.
Check your local community or Chamber of Commerce to see how well connected they are.
Be sure they offer a complimentary consult so you can get to know each other. You must make sure you are right for each other before you make any commitments – think of it as pre-dating!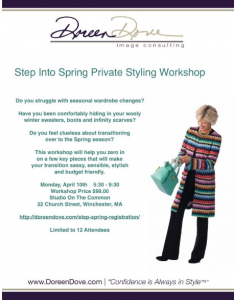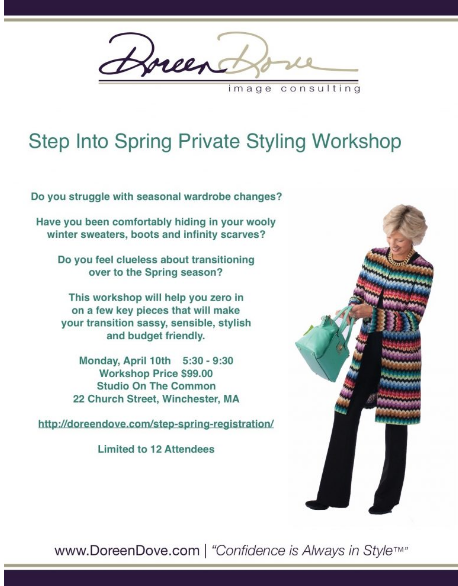 Knowledge is power and we all weren't born with knowing how to shop, how to edit or how to style. A stylist can help from the inside out – from the closet to the self-confidence.
Be sure to add one of these Style Workshops or Webinars to your
"Bump Up My Style" calendar!
Casual Friday Styling Workshop
Smart Casual Dressing Workshop
Executive Image Styling Workshop
Step Into Spring Private Styling Workshop

Webinar IamBack@Work
Oftentimes the pending return to the workforce exposes cracks in your confidence that have nothing to do with your skills and everything to do with your professional image. This webinar will provide you with DIY
actionable tips to take strategic control of your image, your personal brand and ultimately your self-confidence.