Date: November 14, 2017
Time: 5:00 pm - 8:00 pm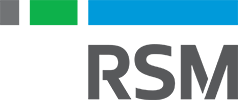 Powerful First Impressions
What does your image reveal about you?
Doreen Dove is an award-winning expert in the field of Image Consulting who coaches women to use style as a tool to take strategic control of their image and fully engage in the possibilities of their future.
How you present yourself makes a powerful statement about who you are and what you have to offer. In this session, Doreen will reveal valuable information about what your public image communicates about you, and provide actionable tips to up-level your style and confidence.
During the presentation, you will learn:
How to dress for success
How to create a lasting impression
How to build a business wardrobe
This interactive presentation will leave you informed, inspired and motivated to take strategic control of your personal brand.
This is a private event.