Date: February 28, 2017
Time: 12:00 pm - 12:30 pm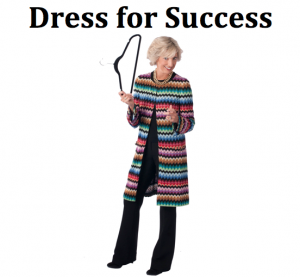 Oftentimes the pending return to the workforce exposes cracks in your confidence that have nothing to do with your skills and everything to do with your professional image.
You begin to ask yourself – Do I look outdated, out of style, out of the loop? How will I interface with co-workers and leaders if I don't look or feel current and confident?
This webinar will provide you with DIY actionable tips to take strategic control of your image, your personal brand and ultimately your self-confidence.
Takeaways will include answers to some of the most commonly asked questions:
• Where Do I Begin?
• How Can I Build My Confidence From The Inside Out?
• How Do I Build A Working Wardrobe?
• Am I Ready To Do This?

Tuesday February 28, 12:00pm EST
Register even if you can't attend and we will send you a link to the recorded webinar.
REGISTER HERE