Changes are inevitable. Time stands still for no one as we have all recently experienced. As the calendar advances, so do our circumstances. In any given year we may have career changes, family changes, health changes, responsibility changes and even personal preference changes. Often times clients seek me out because something has changed, and they feel like they are left a little bit behind the eight ball. They don't know where to begin to update the things that have been pushed aside as a result of the fact that there are still only 24 hours in a day. Challenges that can pop up in a flash include:
Weight loss or weight gain resulting in a closet full of nothing to wear.
Financial changes where suddenly your clothing is not included in the family budget anymore.
Job changes where perhaps you received a promotion from a very casual environment to a more corporate dress code or vice-versa.
Family dynamic changes where you find you have taken on a new role in the sandwich generation and free time is a thing of the past.
Changes in your personal health.
That has been the change for me. Life took a drastic detour on my birthday in 2018 when I was diagnosed with pancreatic cancer.
Link here for that detour drama.
I have witnessed firsthand what multitasking every hour of every day can do to my household, my business and even my health. Being an A-type personality, I always had to make sure every single thing was finished before I laid my weary head on the pillow but I'm here to tell you, sometimes you have just got to loosen the reigns a bit and let it go. Sometimes you are forced to just stop, pray and reassess. I am on day 768 since my diagnosis, surgery, recovery, chemo and radiation. I am happy to say I have had clean scans and will remain on the lifelong protocol of 3-month bloodwork and 6-month scans. I am one of the lucky ones. That being said I too have made changes, changes to my priorities, my schedules, my personal preferences and even MY wardrobe! As I have often said, life is challenging but we have to get dressed!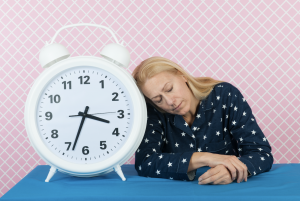 I made wardrobe changes to assure myself of warmth, comfort and even ease of chemo access! (It is what it is!) But I also made sure I looked good, because it made me feel good. Daily hospital visits have a way of stripping your dignity, but we have control over that! I even brought my own robe so I wouldn't have to wear those XXXL potato sacks they give you!
The bottom line here? We need to make sure that our wardrobe is going to be a well-supplied toolkit that will serve us well when we need to fix our family's health, work on our own bodies, deal with financial challenges or even just handle all of the transitions in our daily life.
So, step back for a moment and take a look at what has changed for you or what may be about to change and get yourself rocked and ready. As Audrey Hepburn once said, "I believe in being strong when everything seems to be going wrong."
I stayed strong, focused, resilient and of course well dressed – meaning I was warm, comfortable and ready to turn on a dime.
With that said, when it comes to you, we are headed for a change of seasons where you may realize that much of your winter garb is worn-out or hasn't been serving you well for the past six months. Now is the time to make a list by category of what you might be looking for while locked inside and online shopping. You may be using your time to pack away your winter wardrobe and pulling out your spring goods. This a great time to assess what you're bringing out and decide whether, amidst your busy life, your spring wardrobe is going to make life easier or more complicated for you on a day-to-day basis.
With everything that you have on your plate, the last question you should be asking yourself is, "What am I going to wear tomorrow?"
Let's make sure we're prepared for all of our weekly tasks whether it's virtual meetings, appointments, eldercare, medical visits, school functions or even that long awaited healing of the humans that we pray for everyday.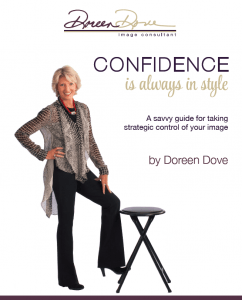 Now is the time to get ready for the future, even if it is only one article of clothing or one pair of shoes at a time.
Life is full of changes; your wardrobe needs to keep up! As always if you need help, raise your hand. I am currently working virtually with clients, check out the options here. Need a quick fix? Confidence Is Always In Style provides in depth expertise to help you identify and express your most authentic image (written with humor and clever insight). It's a good read with your afternoon tea or that evening glass of Merlot. Follow along with my Closet Edit chapter – I will meet you in your closet! Here is a sneak peek of my book.