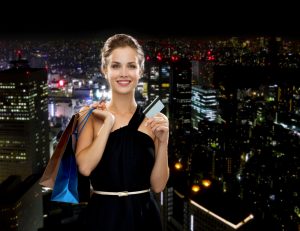 To give or not to give…
To re-purpose or not re-purpose! This was a very popular post from the past so for you long term clients, this may look familiar. For all my newbies – read on – there's lots of great info here!
I did a bit of interviewing for this piece. Over the past few days I have asked teachers, hairdressers, UPS drivers, shop owners, fashionistas and friends to share what not-so-fabulous past gifts they would gladly have exchanged for gift cards. They also shared specific gifts that show up year after year, usually from the same source!
I share these tidbits in the hopes that as you shop in the next few weeks, you will consider 'shopping with purpose' and opting for gift cards.
Why You Might Want To Give A Gift Card This Year…
Teachers – how many mugs are too many mugs – especially if they all say World's Best Teacher?
Co-workers who receive Dunkin cards when they prefer Starbucks coffee?
Puzzles? Don't get me going – when was the last time you could devote 100 hours to a puzzle, let alone devote a month to a table top?
Bathrobes – have you ever worn out a bathrobe?
More Harry & David? Who are Harry & David anyway? I'll stick with Joan & David!
Can we talk english muffins? What is worse than an english muffin that has spent months (aka years) in the freezer?
Boxes of nuts and cheese? Seen the cardiologist lately?
Small electronic gadgets – this is why we have overstuffed gadget drawers.
Grill sets? Where do I begin…what size piece of meat is supposed to be on the grill that warrants a 15-pound metal spatula?
Personalized…well anything…are we worried our guests are going to steal our beer mugs, towels or throw blankets? Plus who gets those things in a divorce?
Motorized coin counters…pay it forward…leave your change as a tip.
Wine aerators…sorry fellas…my wine goes down just fine without aeration.
Decorative pillows – oh wait – let me redesign my living room to accommodate random decorative pillows.
Fashionistas – one more scarf that matches nothing, a pair of gloves to don in Antarctica, a new belt (when is the last time you wore a belt), a new orange puffer coat, one more sweater to push you over the 200 number, shall I continue?
Anything replacement – vacuums, crock pots, etc – seriously let the gifter go vacuum the house and whip up a crock pot treat!
Ring holders…what are the chances that will be the ugliest thing sitting on your bureau?
Candles…who can stand the smell of cranberry bogs when walking by the mall candle huckster?
As recently as a few years ago, gift cards were more popular to gift givers, than receivers. The old school of thought was that the recipient would consider your gift impersonal and somewhat lazy on your part.
Over a quarter of gift cards given were never used. Reasons included that recipients didn't have time to shop, couldn't find what they wanted, forgot they had the card or simply lost the card. There were also reservations about giving gift cards that might accumulate fees, decrease in value or expire too soon. Fortunately new laws governing gift cards are addressing these issues.
But as with anything, you need to be your own advocate and ask the right questions whether you are purchasing directly from a store or purchasing a MC, Visa or American Express gift card. Just a few general notes; fees are now prohibited for 12 months and the cards cannot expire for five years. Also, if for some reason a gift card cannot be scanned, retailers are required to issue a new card at its current value.
But those reasons and reservations do not make the gift card a 'bad' gift! Let's talk about how many itchy scarves are never worn, gadgets never utilized, puzzles never assembled, candles never burned and ugly holiday sweaters never worn or returned!
Gift cards have come a long way baby!
Let's take a look at the benefits of gift cards for the recipient:
Recipients can choose what they want to buy including:
Combining cards for larger purchases
Using them to pay utility bills, or even buying groceries, gas or prescriptions. Admittedly not glamorous, but an appreciated gift none-the-less.
Using them for service appointments such as the oh-so-important hair, nails, massage, lipo, botox and other services you don't want to show up on the credit card!
Re-gifting! No law against that. Quite honestly if you gift one of your service providers and they want to pass on the love, who wouldn't feel good about that!
Recipients can choose when they want to buy:
Saving the card for a seasonal purchase
Waiting for a semi-annual sale
Motivating themselves to lose that 20 pounds
Let's take a look at the benefits of gift cards for the purchaser:
They are a great solution for the hard to buy for person.
They are perfect for co-workers and service providers.
They can be purchased online, saving you mall angst.
You can still dress them up in a beautiful card and shipping is a minimal add on.
They are always the right size!
The Bottom Line
Gift cards are a great option but you need to purchase with care.
Shop wisely, checking all of the fine print.
Try to select a card that will be used and is a good match for the recipient.
Consider what they enjoy and try to fine tune it towards their likes, do they love to shop, go out to eat, go to the movies, go out to dinner, are they DIY peeps? One of my best cards came from Lowe's! It took me 2 years to use it but it came in handy while working on a gardening project.
Make sure it is from a store that they like to shop at or easily have access to.
As a safety measure to avoid a gift card from never being redeemed because its been lost – keep a record of all information when the card was bought, such as the date, how it was paid for and the gift card number.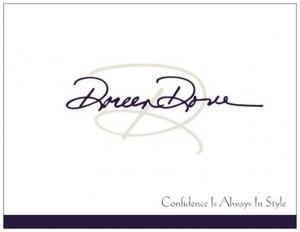 Lastly, I recommend not only do you get your 'give' in gear, but you get your 'ask' in gear! If it is time to bump up your style then pass along this gift certificate idea!
I look forward to working with you, building both your style and your confidence!
After all, Confidence Is Always In Style!