Today's Innovative Woman 'Passion To Profit' Interview
Listen in as Cathy Alessandra, Chief Innovative Officer of Alessandra Media Group LLC, interviews Doreen Dove during the LIVE Telesummit: Passion to Profit on the topic of  Why Image Matters.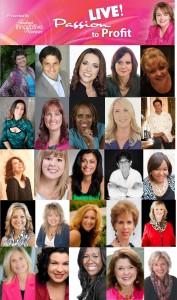 Your passion clearly was fashion – how did you turn that into a profitable business?
Why does image matter?
What is the most common question your clients ask?
What is the process that you take your clients through to empower them to take strategic control of their image?
Tell me about "Piecing The Puzzle Together"
What do you find is the most rewarding part of your business?
Listen here and turn your Passion into Profit while looking good doing it!
As an Expert Writer for Today's Innovative Woman Magazine Doreen contributes weekly. Become a reader and push your business to the next level!     Today's Innovative Woman